Welcome to Super Clean Soda Blasting

We are a full service sandblasting company. But unlike "old school" sandblasters, our approach to sandblasting is a little different. Traditionally, "old school" sandblasters use one or two medias to get the job done. We are "multimedia" blasters. We use environmentally friendly blasting media tailored to your project.
Baking Soda, Walnut, corn cob, 4 grades of recycled glass (abrasive), Garnet, Aluminum oxide and K2. We also can get many other different types of media from around the world for whatever the project requires. Unlike a traditional "sandblast" companies, we do not use any type of silica sand product or black sand (copper or coal slag) for both environmental and health concerns. Each media has its uses and on a lot of projects we will move from one media to another, for efficiency and cost savings for the customer.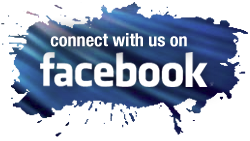 We have the ability to remove any type of coating off metal fiberglass wood concrete glass rock brick or whatever else you have. Our specialty is cleaning or removing coatings from surfaces that require a gentle touch. With our experience as well as superior blasting media you can rest easy knowing your project is with experienced blasters who take great pride in knowing a job is done right with no damage.
We are portable and will come to you anywhere in BC!
We take pride in our projects, it doesn't matter how small or large the job is perfection is what we aim for. If you have concerns about "sandblasting" being too aggressive for your application, then you've found the right place to bring your project. We specialize in the "un-sandblast-able and love a challenge. We also can do your industrial blasting as well. Dump trucks, trailers, loaders, equipment.
One stop blasting. NO warpage. Portable.
• Auto restoration
• Log home blasting
• Furniture paint/stain removal
• Heavy equipment
• Fiberglass
• Boat anti fouling paint removal
• Driveway marker blasting
• Memorial marker blasting and cleaning (amazing results)
• Graffiti removal
• Fire restoration (complete removal of smoke damage, charcoal and most of the smell)
• Aluminum, brass, bronze cleaning
• Food processing industry cleaning
• Aircraft
• Almost any surface that needs a coating removed.
Want to know more? Please contact us , we would be happy to answer any questions you may have. Even if you're just curious about the process, please ask!!